HILTON TIME SHARE RESALE OPPORTUNITIES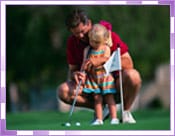 Imagine owning a choice resort property in Las Vegas, Florida, or Hawaii. Imagine being guaranteed great vacations every year. Buying Hilton time shares grants you the serenity and relaxation of deluxe accommodations while vacationing at such locations as Maui, Orlando, even Las Vegas. Hilton time shares are a smart investment into your vacation lifestyle. By calculating how much it costs to arrange accommodations each year, it quickly becomes apparent that purchasing a Hilton time share is the way to go.
Have you ever been disappointed by your accommodations while on vacation? Wouldn't it be nice to stay in more than just a hotel room? With Hilton time shares, you could be unwinding in a one, two, or three bedroom villa complete with a full kitchen, washer and dryer, TV's and VCR's, and many other amenities. Hilton time shares offer world class accommodations at a great value in exciting vacation destinations.
HILTON TIME SHARE RESALE
Buying Hilton time shares is a smart investment, however, even smarter is buying Hilton time share resale property. The secondary market provides the same benefits to the new owner of a Hilton time share resale as it does to the original owner because we are a Preferred Resale Broker of the Hilton Grand Vacation Club. You can enjoy the luxury and thrill of a vacation in your time share for an affordable price.
HILTON TIME SHARE RESALE INFORMATION
Hotel Timeshare Resales is available to answer all of your questions about Hilton time shares as well as questions about other properties. There are many resources on this website to help answer your questions. You can check out our FAQ page or send a special request form to find out more information about Hilton time shares. Or simply contact one of our Hilton Specialists for information on purchasing Hilton time shares.